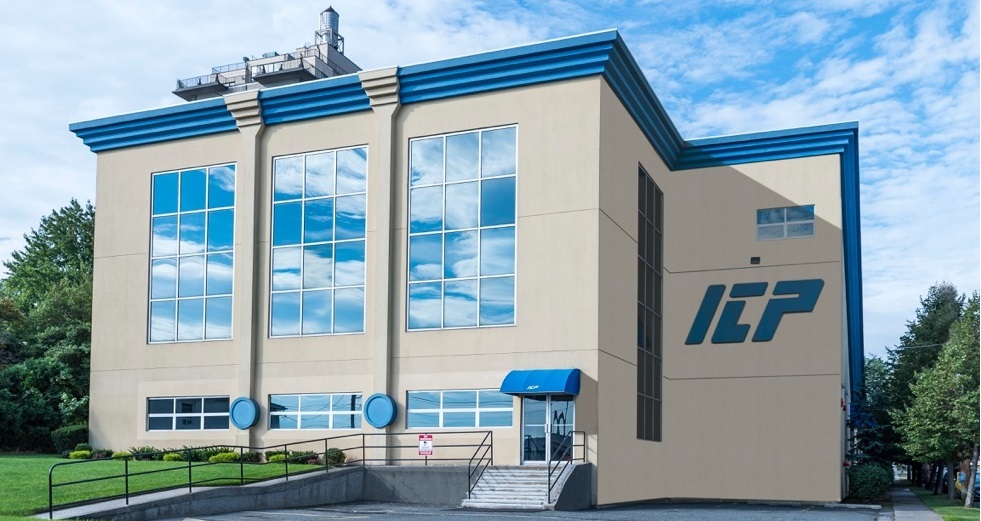 ICP is a private corporation founded in 1989. Headquartered in New York City, our strategically expanding Service Portfolio includes industry-leading expertise and resources in Lifecycle Management, Mobile Solutions, Networking &; Infrastructure, Cyber Security, Electrical & Cabling ("ICP Electric"), Application Development, and select Managed Services.

Our client base includes government and public sector agencies, commercial clients, and many of the industry's largest global service providers. They rely on ICP to implement the most demanding projects—increase management control over technology and business processes—and lower costs.
The success of ICP is fueled by many factors, including this unique combination of industry distinctions described in our website:

• Vision, ICP's proprietary Technology Management system, with the industry's most comprehensive tracking, reporting, and analytic tools
• ISO quality certification, which ICP has continually held and upgraded since 1998
• MWBE Certification ("Minority/Woman-owned Business Enterprise") at both the state and national level
• Our Quality Integration Center, the largest facility of its kind in New York City
• SmartSwap, our groundbreaking mobile solution for laptops, tablets, smartphones, and all other mobile and handheld devices
• Strada, our Business Process Management application, which ensures that ICP consistently meets all client timelines and expectations
• Development of ICP Electric, a full-service Local 3 Union and MWBE electrical practice
Principal and President/CEO
Michelle Fabozzi has been immersed in the IT industry for over three decades. Under Michelle's leadership, ICP has expanded and excelled as a premier IT service provider. Among her key strategic initiatives: maintaining ICP's financial strength and stability as the company continues to experience exceptional growth.
• Led effort to transition ICP from traditional financing to a unique Joint Venture Agreement that provides all necessary capital in support of vendors, partners, clients, and the firm's internal growth.
• ICP facilities and operations to advance in key areas of growth and open new market opportunities, including in Albany, New York; Cherry Hill, New Jersey; and the Technology Innovation Center in the Wall Street district of Manhattan.
• Directs ICP's strategic planning as chairperson of the firm's Executive Management Committee, which designs, approves, and implements all major ongoing initiatives for ICP.
• Under Michelle's stewardship, ICP has become one of the leading product and service providers for the City of New York.
• Committed ICP's resources to an "all hands" approach responsive to the critical needs of public and private clients during 9/11, Hurricane Sandy, COVID-19, and other public emergencies.
• Working closely with Human Resources, ensures that ICP's salary structure and benefits enable the firm to compete for the highest level of IT talent.  Represents ICP with local, state, and national business organizations (including multiple MWBE councils and agencies).
Principal and Chief Administrative Officer
A graduate of the New York University Stern School of Business, Annette Fabozzi has been a driving force in ensuring the quality of ICP's business practices. She has been instrumental in developing or enhancing the firm's key policies and procedures, as well as establishing critical distribution and subcontracting partnerships.
• Key contributor to strategic planning, corporate marketing, and branding.
• Responsible for identifying, setting, and achieving corporate goals and objectives.
• Forecasting, implementing, and ongoing monitoring of vendor performance.
• Develop and enhances company procedures and guidelines, including formal evaluation of internal performance.
• Expert in sourcing and supply chain management/relationships.
• Builds and expands ICP subcontracting relationships.
• Diligent supporter and advocate of MWBE participation goals and requirements.
Principal and Chief Technology Officer
Paul Fabozzi is a technical leader and innovator in the delivery of mission-critical integrated application solutions and system architectures, supporting both the custom and pre-built, packaged solutions of ICP clients. Paul participates in a planning, supervisory, or hands-on role on all engagements that require this specialized expertise.
• Expert in defining, creating, mapping, and automating data feeds among all applications, architectures, and system types.
• Expert in creating and automating reports including custom reconciliation and validation reports against multiple data sources, applications. and systems.
• Created Vision, ICP's comprehensive, fully integrated technology management tool that provides complete asset lifecycle functionality.
• Designed and implemented network and disaster recovery plans.
• Developed specialized in-house team for mobile asset configuration and deployment.
• Designed asset management modules to streamline process of deploying and upgrading assets.
• Designed and developed infrastructure and web architectures.
• Managed teams for hosting and network support.
• Consultant for customer infrastructure and integration-based projects.
EVP, Sales and Business Development
Erik Lieberman began his career at ICP in the early 90's and assumed his current position in 2007. Erik is responsible for many of the firm's major projects, partner relationships, and strategic initiatives. He has earned recognition by industry leaders for delivering IT solutions under the most demanding and complex conditions (including the unprecedented challenges of COVID-19).
• Subject matter expertise in all phases of Lifecycle Management.
• Expert in project execution, driving accountability and responsibility throughout ICP and all client/partner relationships.
• Extensive management experience with complex, wide-ranging client engagements.
• Developed strategic partnerships and sub-contracting relationships with the world's largest IT service providers.
• Implemented and led ICP's COVID-19 Pandemic Response Team for the City of New York.
• Created and implemented ICP's proprietary SmartSwap program for mobile technology management.
• Organized Union introduction, negotiations, and on-boarding of ICP Electric. • Invited to participate and present at vendor-sponsored "Executive Round Table" events.
Lou Esposito has served ICP for over 25 years and is responsible for launching and building ICP's Information Technology Consulting division. Lou joined ICP after a decade in Ernst and Young's prestigious New York Management Consulting Practice. He frequently participates in IT conferences, and seminars as a keynote speaker, panel member, or subject matter expert.
• Expert in development short and long-term IT roadmaps and systems strategies.
• Architect of ICP business practices, divisions, and spin-offs in response to client and partner needs.
• Developed systems and aligned processes for hundreds of clients across multiple industries.
• Hired thousands of associates and consultants for client engagements in various technologies across diverse industries.
• Author of hundreds of documents across a wide range of technical and business categories, including business and marketing plans, user documentation, web content, and IT subject matter expertise.
• Managed development of Strada, ICP's proprietary Business Process Management (BPM) application.
• Appointed member of the IBM International Software Advisory Board.
ICP holds multiple certifications as an MWBE (Minority/Woman-Owned Business Enterprise). The certifying organizations at both the state and national levels include:
• Women's President Organization
• Women's Business Enterprise National Council
• New York State Department of Economic Development
• New York State Office of General Services
• All major New York State Authorities
• Local 3 Union
• State of New Jersey
• Global OEM's and service providers
• Other: Telecommunications, Pharmaceutical, Financial, Insurance, and Healthcare industries
In 2020, ICP was honored to receive the Carey Gabay Award for Excellence and Innovation as a woman-owned business headquartered in New York State.

Our MWBE status is important to clients and primary service providers. By engaging ICP, in addition to working with an IT leader, they have the opportunity to fulfill new business or contract guidelines for supplier diversity.
Certification by the International Organization for Standardization (ISO) is universally recognized as a hallmark of quality assurance in production and service. To earn this distinction, a company has to continually prove the effectiveness of its processes and procedures by providing evidence of:
• Comprehensive documentation
• Systemic adherence
• Strict enforcement at all times
A company must also appoint a Quality Manager, show continual process improvement, and submit to independent quality audits.

ICP has been ISO quality certified since 1998. We have maintained our status even as we advanced to higher and more demanding quality levels. ISO certification is objective, external proof that our clients can always rely on ICP's management and operating procedures.

In our ISO 2022 external quality audit, ICP's Vision and Document and Data Control systems were recognized as representing Best Practices within the IT industry.
Since 1998, ICP's internal systems have been ISO certified for quality. One of the requirements to maintain this standard of excellence: an annual quality audit, which is conducted by independent auditors.
Emergency/Disaster Response
Time and again, ICP has proven our ability to meet client needs despite emergency conditions in the greater New York area or the country as a whole. We have responded to the urgent needs of our partners, commercial clients, and the largest agencies of the City of New York during 9/11, Super Storm Sandy, and the current COVID-19 pandemic.

Contributing to this success: ICP's state-of-the-art Quality Integration Center, the strength of our industry relationships, and the 24/7 commitment of our ownership, management, and staff.

During COVID-19 as the latest example, Unprecedented numbers of remote workers and students required critical and immediate technology products and support while the health and safety of our own organization and service teams had to be protected. ICP successfully provided these services as a fully staffed "Essential Facility," regardless of each project's size, difficulty, or deadlines.

The bottom line: Always count on ICP to meet or exceed your expectations.
Our ongoing growth, industry recognition, and investment in new technologies and solutions only increase ICP's value to clients and business partners.

Visit our News page for the latest developments at ICP. These brief articles keep you up to date, but will also provide "news you can use" for your organization.